COVID-19 Health & Safety Update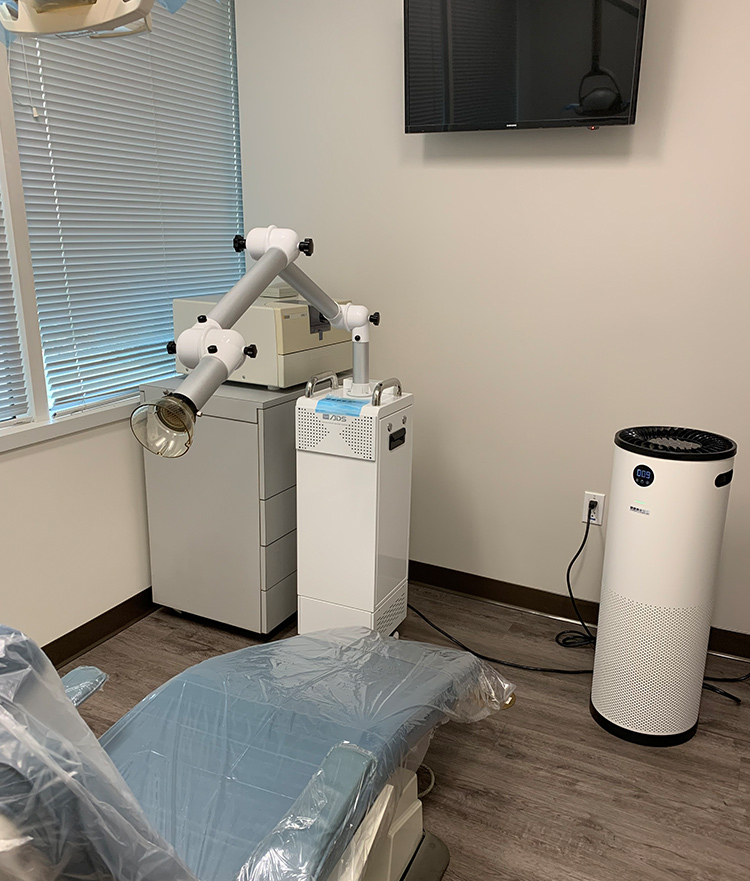 To our valued patients: Your safety is our highest priority. We are taking additional measures and precautions to our already stringent and demanding infection control and have established the protocols to provide the safest and most effective care for our patients.
With Covid 19 pandemics, we have established an even higher standard with new protocols and equipments such as the Surgically Clean Air hospital, medical clinic grade filtration system to purify air and the ADS extraoral vacuum system to capture aerosols directly at the source of treatment. Individualized treatment operatories separated from one another for comfort, privacy and safety.
We consistently maintain vigilance and are only allowing 1-2 patients in the office at a time.
Equipment and exam rooms are cleaned between every patient, as it always has, with medically recommended cleaners/disinfectants. High-traffic, public areas are cleaned multiple times a day. Pens and front desk counter tops are wiped down after every single patient. Alcohol-based hand sanitizer is available for all patients.
Every staff member and patient will have his/her temperature taken before we accept them through the office threshold.
Every patient is asked to gargle with hydrogen peroxide as recommended by ADA and CDC.
Thank you for partnering with us to protect our patients and our staff.