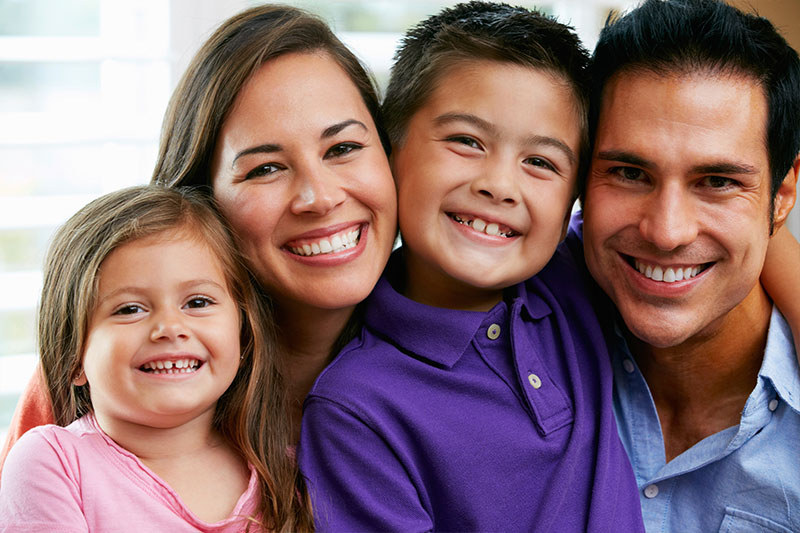 Dental care is a lifelong process that doesn't need to be a hassle at any point in your life. All you need is a reputable family dentist in Mira Mesa & Scripps Ranch CA to take care of the changing oral health needs of your family.
At our dental practice, we help you meet all your dental health needs under one roof so it's easier for you to book appointments and receive consistent oral care at all times. Neal Pham, DDS and our dental team strive to provide professional dental services that meet and even exceed your expectations.
We Take Care of all your your Smiles - Family Dentistry in in Mira Mesa & Scripps Ranch CA
Dr. Pham works with patients of all ages, from the youngest members of your family to your parents and grandparents, who are in need of professional dental care. Our approach to dental care is always gentle, compassionate, and personalized, thanks to our dedication to staying up-to-date with the newest technologies and materials, and continuous training.
Each case is unique. Whether it's a child or adult, Dr. Pham takes the time to talk with you and perform a thorough oral exam, so he can fully understand your particular needs. Whether you want preventive, restorative, or cosmetic dental care, Dr. Pham will prepare a personalized treatment plan that meets your needs and desires, while treating both the symptoms and root cause of the problem.
Our Services
We offer a wide range of dental care services, from general dentistry to specialist services like orthodontics and implant surgery, so you can receive all the treatments you need to restore the health of your mouth and transform your smile under one roof.
Our preventive dental services include:
Professional teeth cleaning
Wisdom tooth extraction
Physical examination of your mouth to assess the condition of the teeth, gums, tongue, cheeks, mouth, and old fillings and other restorations
X-rays to check for hidden decay and other problems
Oral cancer screening
We provide dental treatment for:
Tooth decay and cavities
Loose, broken, or knocked-out tooth
Missing teeth
Toothache or sensitivity
Gum disease
Misaligned bite and other orthodontic issues
Chipped, cracked, or worn out fillings and other restorations
Other health issues connected to your oral health
Book an appointment today
If you have recently moved to Mira Mesa & Scripps Ranch CA and need a family dentist for your loved ones, or want to change to a more convenient practice where you can book all your appointments with one phone call, then please call our office today to schedule an appointment with our dental team.