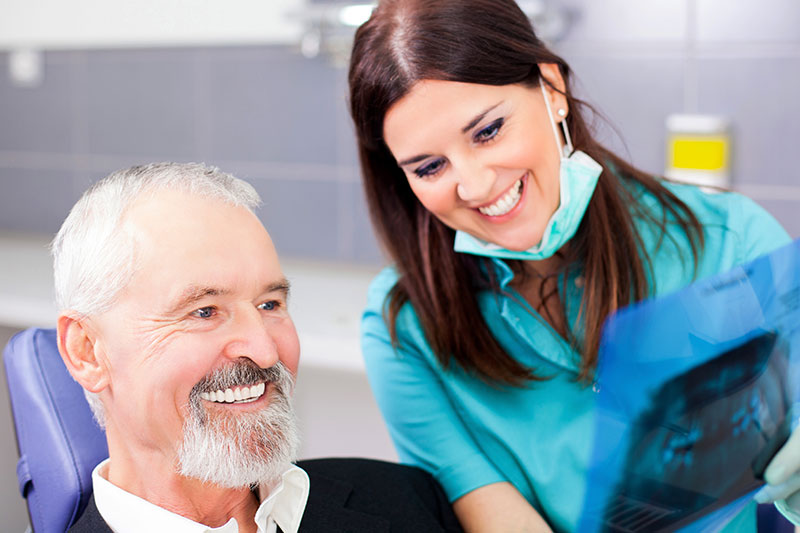 Dental implants are one of the greatest advances in dentistry intended to provide a permanent solution to cases of single or multiple tooth loss. As a result, implants have become the preferred treatment for patients in Mira Mesa & Scripps Ranch, CA, who're looking for a long-term tooth replacement option.
With the training and experience of Neal Pham, DDS, dental implants patients can enjoy a successful treatment process that gives them replacement teeth that look, feel, fit, and function like your natural teeth.
Other benefits of dental implants include:
To fill gaps in your mouth and prevent remaining teeth from shifting
Restore optimal speech and chewing ability
Restore your smile
Prevent bone loss (resorption) in the jaws and therefore maintain your facial structure
Support a denture or bridgework for multiple teeth replacement
Dental Implants in Mira Mesa & Scripps Ranch CA - What to Expect
Implants comprise artificial roots made from biocompatible materials that fuse with the underlying jawbone (osseointegration) to provide stable support for the replacement teeth mounted onto them.
If you're a good candidate for implants, Dr. Pham will perform the surgical placement of a small titanium post into your jaw bone. Through osseointegration, the bone will grow around the titanium implant and fuse with it over a period of several months. When you're fully healed, Dr. Pham will attach a customized tooth replacement (crown) to your new tooth root via an abutment. The replacement doesn't require any special maintenance, provided you brush and floss your teeth properly.
Can I get dental implants?
Most patients with healthy gum and bone tissue are good candidates for dental implants. Even if you don't qualify for the treatment, Dr. Pham will recommend an appropriate plan to restore healthy bone and gum tissue so you can proceed with your dental implant treatment.
To learn more about dental implants, please contact our office in Mira Mesa & Scripps Ranch, CA. We will also schedule your appointment with Dr. Pham for your personal consultation.