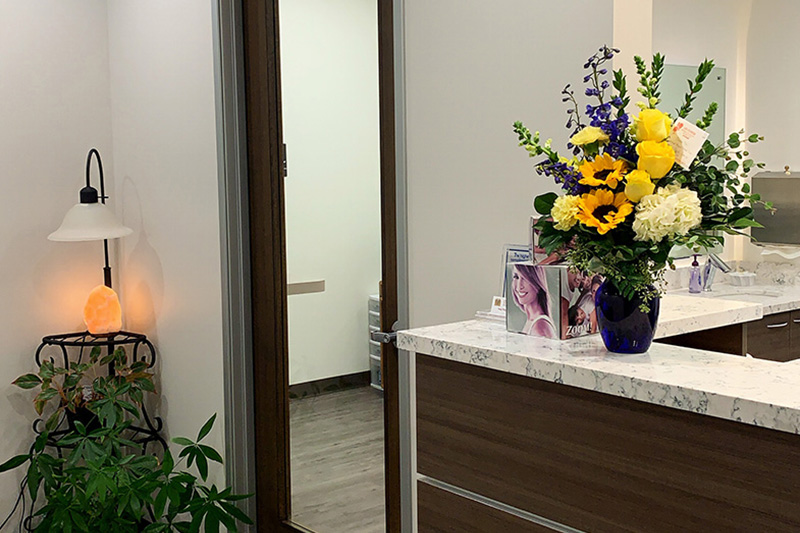 The American Dental Association (ADA) recommends that you visit a general dentist at least twice a year, or every six months for professional assistance in protecting your oral health. If you're looking for a general dentist in Mira Mesa & Scripps Ranch CA, Neal Pham, DDS can provide you with comprehensive dentistry services to help you maintain a healthy mouth and dazzling smile.
General Dentist in Mira Mesa & Scripps Ranch CA
Every dental visit begins with a thorough examination of your teeth and gums to identify the current state of your oral health. That said, you're exposed to different dental health risks, which in turns affect your expectations during a dental visit.
Dr. Pham realizes that every patient has unique dental needs, and will work with you at any stage of your life to ensure your optimal oral health. His dental services are tailored to address the needs of people of all ages from toddlers to senior adults, as well as patients who need special dental care, such as pregnant women, people with diabetes, athletes, and so on.
Preventive dental care:
About 65 percent of dental visits are diagnostic or preventive in nature, which is necessary to not only prevent painful and embarrassing dental problems, but also aid in the early detection and treatment of any issues that are detected.
Restorative dental solutions:
Dr. Pham provides restorative dental services for dental emergencies, as well as looming problems diagnosed during your routine checkup to help you and your family prevent the progression of oral diseases that, if left untreated, would eventually cause pain, lost time at school or work, and higher treatment cost.
Cosmetic dental solutions:
You may need cosmetic dentistry services to enhance the appearance of your smile. Dr. Pham can perform teeth whitening to give you a brighter smile, and provide nutritional counseling, including help with tobacco cessation to ensure that you have a healthy and beautiful smile.
Book an appointment today
Please contact our office in Mira Mesa & Scripps Ranch CA to find out more about our general dentistry services and/or schedule an appointment with Dr. Pham.